Hire an experienced charity copywriter
In cash-strapped times, it can be tricky to persuade people to donate or fundraising for your charity. The charity sector is a crowded space – with so many good causes in need of support and help.
You need to cut through the noise and stand out from the crowd. That's why your content has to work really hard. As a freelance charity copywriter, I can help you do just that.
Whether you're fundraising for festive jumper day or raising awareness about mental health, I can help with sensitively written, powerful content that inspires your readers to act.
As an experienced charity copywriter, I've written copy for some of the UK's biggest organisations, such as Help for Heroes and Hope and Homes for Children, but also many smaller organisations. Drawing on this experience, I can help with eye-catching headlines, expertly crafted stories and compelling calls to action.
Email marketing that gets all the clicks
We're all bombarded with emails on a daily basis. So, your charity email campaigns need to make readers stop and think and part with their hard-earned cash.
I'm an experienced charity copywriter. I'll help you drive better results from fundraising and donor campaigns with powerfully written content that tells your charity's story, and shows how you are making an impact.
An experienced charity copywriter
I can help you develop a wide range of marketing materials for fundraising campaigns – such as leaflets, website content and posters. I've helped national charities with crafting strategic messaging and shaping campaigns from scratch.
Powerfully written human stories
I'll produce high-impact copy that explains your cause in an empathetic way and describes how donations and fundraising can make a difference with real-life stories.
As an SEO copywriter, my website content is optimised for search – with all the right keywords and key phrases to help your charity get found on Google.
Specialising in social media marketing for charities
I've delivered social media training and strategic input to charities. With my bespoke training, you can gain the knowledge and skills to broaden your reach and engagement on social media and support you with content strategy and tactics.
I can also take care of your day-to-day social media management if you need to take this job off your to-do list.
Give me a call today to find out how I can help you take your fundraising and marketing to the next level.
See some examples of my charity copywriting and marketing


Salisbury Hospice Charity
Following a recommendation from another client, I produced all the content for Salisbury Hospice Charity's new website. The new content is eye-catching and engaging – helping to bring the charity's work in front of new fundraisers and donors, as well as providing an information hub for patients.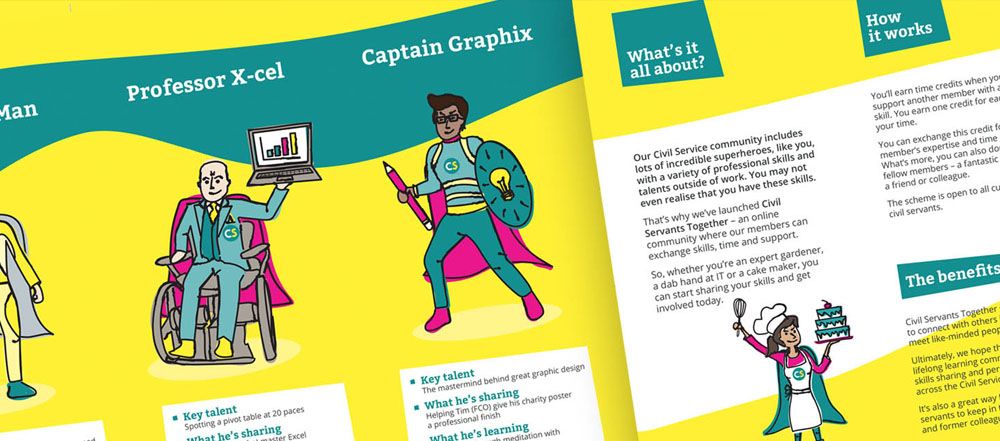 The Charity for Civil Servants
As a charity copywriter, I've worked on long-running campaigns for this fantastic charity, which supports civil servants in times of need. My work has included email marketing campaigns focused on supporting your mental health during COVID-19 to wellness and financial money management. I've also designed a fun, comic campaign to support a skills sharing scheme for staff.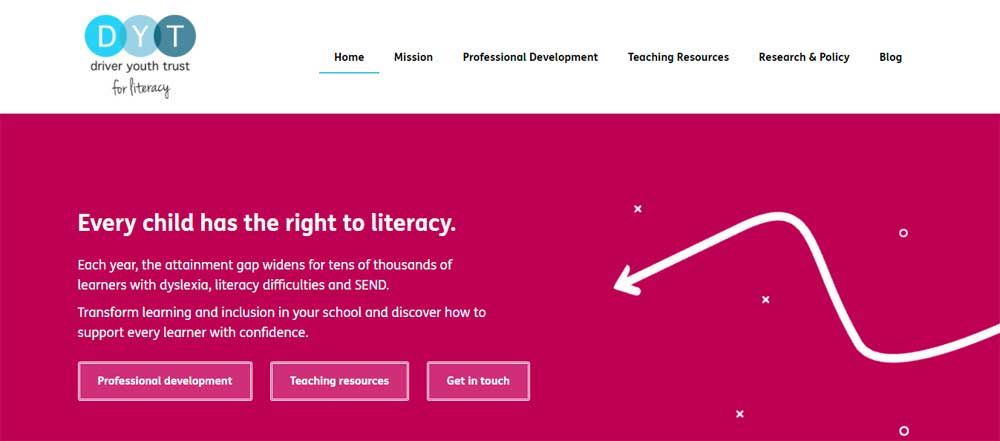 This national charity offers training, resources and advice for teachers and parents to support learners with SEND and literacy difficulties. They asked me to develop a new social media strategy and design a nurture campaign to encourage school teachers to complete online learning on special educational needs. Although the campaign is still in its early stages, the charity has already seen significant improvements in its social media engagement following my strategy work with them.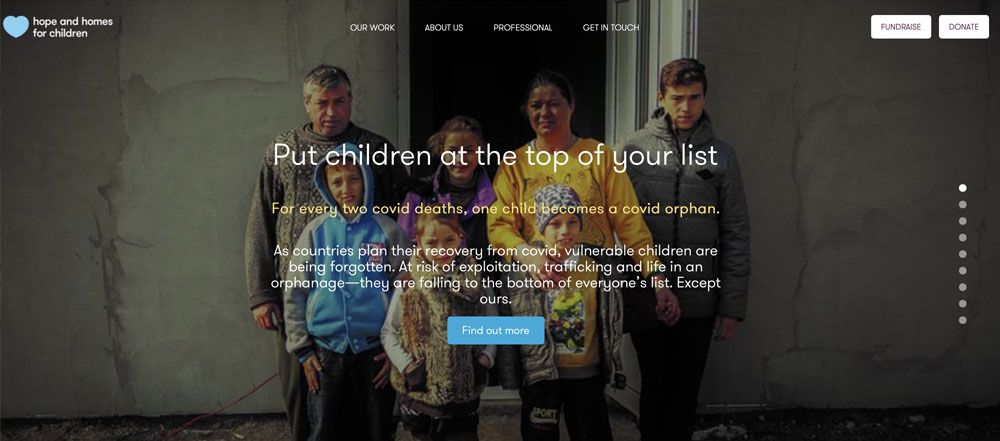 Hope and Homes for Children
Based in Salisbury, Hope and Homes for Children has achieved so much to help disadvantaged children in some of the poorest parts of Europe and Africa. I helped the charity with content for their fundraising magazine and my article profiling one of the charity's fundraising supporters (an intrepid explorer) received special mention externally.