Copywriting for universities
If you want to attract the very best students to your university, then your marketing needs to stand out from the crowd. That's where I can help…as an experienced copywriter for universities.
Students are bombarded with information about different higher education options. So, if your website experience is poor or your print marketing is badly written, you could quickly lose their interest.
You have to work hard to pique their interest in the student experience you offer. Your distinctive selling points need to come across clearly and consistently in your marketing.  That's where I can help…as an experienced copywriter for universities.
Speaking directly to your ideal students
I understand how to write for the student market and connect with your audience.
Every university is different. So, I won't just take the brief and go away and write. I'll research your market and your offering thoroughly so I can promote your unique selling points and persuade students to book an open day, visit and, ultimately, apply. I adapt my writing style to match your tone of voice precisely.
Hire a higher education copywriter
I've been working as a freelance copywriter for universities for many years. I'm experienced in writing all kinds of marketing content, including:
For website projects, I can help with strategic messaging and tone of voice guidance. I am also very experienced in writing SEO-focused content. So, when you work with me, I'll ensure that your content is optimised for search – helping you to rank highly on Google.
Getting the right tone of voice
I've worked on a huge range of marketing projects with some of the UK's top universities – including the University of Oxford, the University of Southampton and Solent University – adapting my writing style to fit these very different institutions.
I'll flex my style to fit your tone of voice guidelines or, if needed, help you develop new strategic messaging.
Easy to work with and flexible
I'm experienced in working with academic and professional services staff within universities – whether that's completing interviews or collating the results of focus groups or market research. I'm friendly, affable and easy to work with. My clients will also tell you that I always hit my deadlines!
A personal service, at sensible prices
As a freelancer rather than an agency, I don't have plush city centre offices or high overheads – so I can offer a personal service at competitive rates.
But, most importantly, you'll be working with me – and me alone. You won't be passed from pillar to post around a team of agency staff. I take care of all the copywriting when you hire me.
An experienced copywriter for universities
With more than 20 years' experience as a copywriter for universities, I've worked on every type of marketing project. Before I started my freelance business, I was Marketing Editor at the University of Southampton – overseeing the main marketing publications: the prospectuses, university profile, alumni magazine, special campaigns and supporting more than 20 academic schools with their marketing.
During my time at Southampton, I produced the University's very first style guidelines and designed and ran a highly popular marketing course for academic and professional services staff.
As a freelancer, I've since worked with several top 20 UK universities, all with different styles and approaches. I'll make sure my style and tone perfectly matches your institution.
Following a strategic review of their marketing, I produced new page content for Marlborough College's Summer School brochure. The Summer School welcomes thousands of students each year, ranging from 3 to 80 years of age.
The new content is clear, concise and engaging – and the team has been delighted with the transformation of their brochure.
If you'd like to have a chat about your university marketing project, please get in touch today.
See some examples of my copywriting for universities below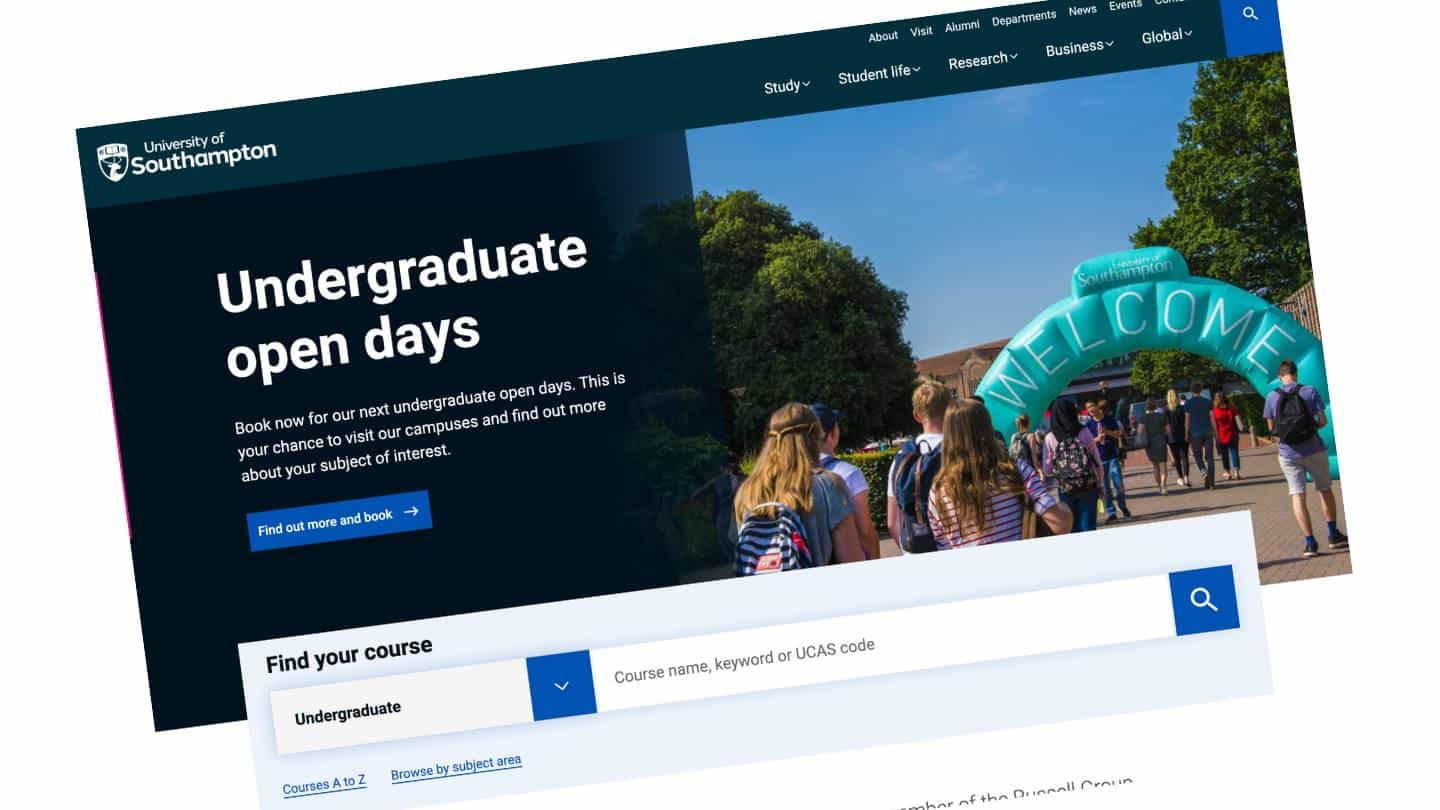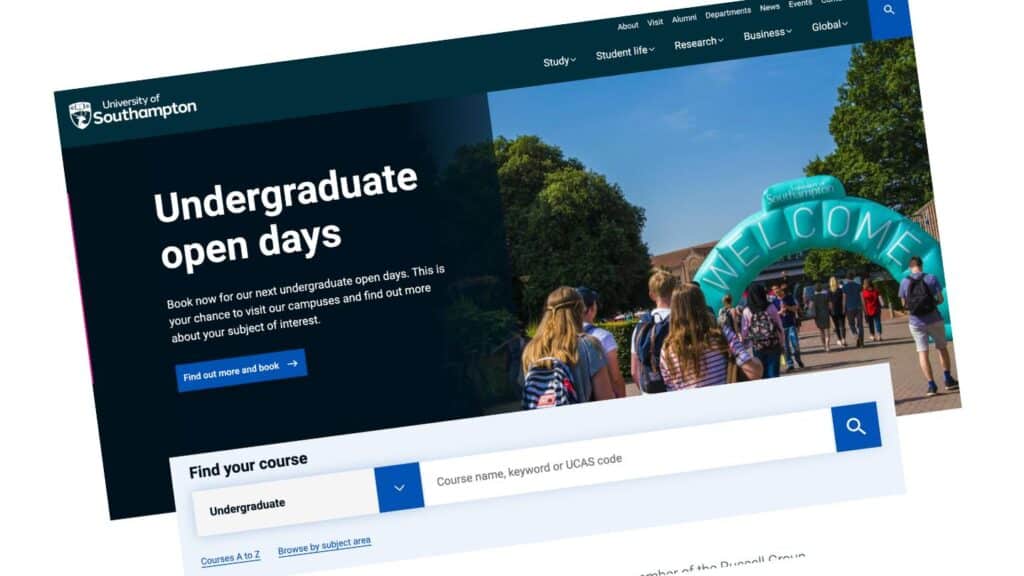 University of Southampton
As a freelancer, I helped the university with a range of marketing, including prospectuses, accommodation brochures, alumni magazines, recruitment campaigns, newsletter, signage, posters and more. I developed the University's first-ever style guide, which was adopted across all academic schools and ran a popular copywriting course for academic and professional services staff.


Southampton Solent University
I've worked on regular marketing projects for this world-class university, producing content for prospectuses, brochures, leaflets, flyers, posters and annual reports. This has involved working closely with the in-house marketing team, academics, external designers and many others – often to exceedingly tight deadlines.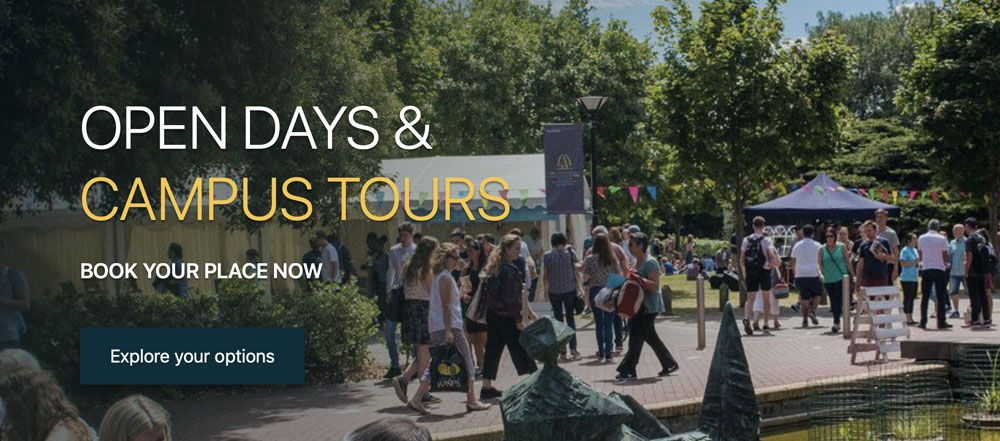 I was heavily involved in the University of Oxford's major website refresh, helping the team to streamline thousands of pages into just a few hundred. This involved editing existing pages but also creating new content for many new sections, including key programme pages and sections on living and learning in Oxford.
In a separate project, I also created 150 business profiles for the University's associate fellows, who include many well-known politicians, writers and broadcasters.