First impressions count. How you present your business on your website, on social media or in your email marketing determines whether a customer buys from you or a competitor.
With a wealth of marketing experience, we can help you create the right first impression and turn potential customers into paying customers.
At Bright Words Creative, we provide copywriting and social media marketing to organisations of all shapes and sizes, helping our clients to grow their businesses and meet their goals. So, whether you're creating a new website or looking for some help with business blogging or LinkedIn, please get in touch today.
Karen Bright
Bright Words Creative – Owner, Copywriter and Social Media Specialist
10 steps to social
media success in 2022
With our FREE guide you'll get proven social media tactics to help build our profile and grow your business: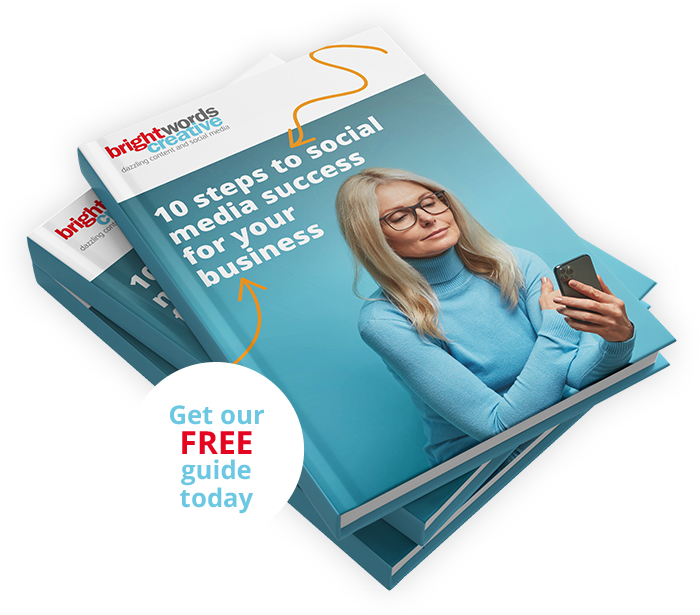 Copywriting and social media services
Below you'll find a quick overview of our services. Click on a service below to learn more.
Social media health check
---
Our health check will identify what's working well and what needs to be improved to transform your social media marketing.
Social media health check
---
Social media management
---
Let us take care of all your social media marketing, posting regular, high-quality content and engaging with your audience to deliver measurable results.
Email copywriting
---
Looking for an eye-catching email marketing campaign that converts readers into customers? Get in touch today.

Blog writing
---
Drive more traffic to your website with regular, informative and high-quality blogs.
Web copywriting
---
We can manage all aspects of your website project, from creating SEO-friendly content to the graphic design.
Print copywriting
---
From leaflets through to brochures and direct mail, we can help with all your print marketing needs – at sensible prices.
Facebook paid advertising
---
Compelling ads that convert your ideal customers.

Facebook paid advertising
---

Social media training
---
Improve your social media marketing skills with one-to-one or group training.

Email marketing for The Charity for Civil Servants
Brochure copywriting for GO! Southampton
Print copywriting for Marlborough College
Web copywriting for the University of Oxford
Website development for D&N Construction
Marketing for Health Education England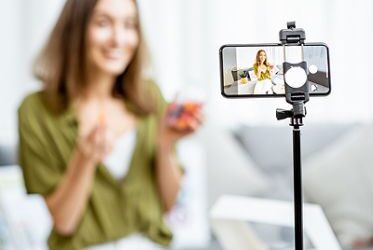 Ten top tips to widen your reach on your platforms.
Learn how a social media audit can help you reach a wider audience online.
Even world-famous musicians can find the writing process tough, as a new film about The Beatles reveals.
"Thank you very much for all your input and hard work, which has greatly improved our image professionally on our website and advertising."
Jenny Lewys, Business Development Manager
"Having Karen as part of the team was invaluable, she worked on the copy for my new website. Karen brought energy and rigour to the process. Once briefed, she worked independently on the copy, checking back for guidance when needed – providing an efficient and reliable service."
Angela Pryce, Business Owner
"Our business is one that the general public struggle to understand and due to that it is difficult to get our message across. Karen took on the challenge of re-wording our website to drive new business with fantastic results. We would highly recommend Karen!"
Dan Roycroft, Director of Planning
"Karen listened closely to the brief and took time to ensure she understood my requirements. The copy exceeded my expectations, she is a pleasure to work with and very reliable."
Alexandra Drewitt, Business Owner
"Karen did a great job writing copy for some new marketing materials and part of our website. She quickly got to grips with a technical proposal and provided us with clear, consistent content. Karen was very flexible and a pleasure to deal with. I would highly recommend Karen's services and look forward to working with her again."
Viv Insley, Director at Clayton Herschel
"Karen is an excellent copywriter. She has provided well-researched and professionally written blogs and articles for us over the last four years. Throughout I have been impressed with her diligence and reliability. I can strongly recommend Karen and her copywriting service."
Adam Richards, Managing Director, Waypoint Digital Marketing
"Karen is amazing. Her attention to detail and the diligence she applies to her work is unsurpassed. You know if Karen has touched something because it'll be perfect."
Alex O'Loughlin, Former Stagecoach Marketing Manager
"Karen took the time to really get under the skin of our business, our culture, values and the benefits that we offer our clients. This, combined with her natural flair for language and ability to manage and hit deadlines, was invaluable to us. All involved in our web project found Karen immensely engaging and easy to work with."
Caroline Styles, Marketing Director for Humberts
"Thanks for all your great work on the brochure."
Paula Ferrai, Marketing Manager
"Karen provided us with copy for a website. The results were fantastic, delivered on time and for a really good price. Very much recommended."
Emily Christy, Corporate Event Photography
"Thank you very much for all your input and hard work, which has greatly improved our image professionally on our website and advertising."
Jenny Lewys, Business Development Manager