It's a tough market out there in the property sector – with the current cost-of-living crisis and rising bank interest rates.
If you're an estate agent, builder or architect, your marketing needs to work really hard to sell what you offer and persuade readers to choose you over a competitor.
As an experienced property copywriter, I understand how the industry works and I can help you increase clicks, conversions and sales through results-driven content.
An experienced property copywriter
I've written extensively about residential and commercial property for estate agents, planning agencies and builders.
I'm experienced with all kinds of property copywriting, including:
But, I've not only written about property – I've also restored old properties, owned listed buildings, managed a buy-to-let property and worked for English Heritage. So, I've got experience of the property industry from lots of different perspectives…as a buyer, landlord and customer. I understand what makes your customers tick and how to make your offering irresistible to them.
Alongside my work as a property copywriter, I can also take care of all your social media marketing. If you'd prefer to run your own platforms, I can also offer a one-off social media health check (audit) or training for you and your team.
Thumb-stopping property copywriting
These days, 78% of property hunters start their search online – so your website needs to be sharp and engaging.
When you're selling property, you're selling a lifestyle – not just a house. I write high-impact copy that focuses on the benefits – not just the features. Every property is unique and it's my job to market these unique selling points in the most compelling way.
You won't find any cliches or tired descriptions here. Instead, you'll get a personality-packed copy that hits readers between the eyes.
78% of all
property searches
are online
Attracting more visitors to your website
As a property copywriter, I understand how search engines work and I can help you improve your Google search ranking through SEO. Local SEO is particularly important if you're looking to attract customers in specific geographical areas. So, you'll get SEO-rich content that includes targeted keywords to drive more traffic to your website.
Give me a call today for a chat about your property project. In the meantime, please have a read of some of the projects I've been involved with as  a property copywriter below.
See examples of my work as a property copywriter
Copywriting for property interiors and design companies
Family-run business Tucker Joinery designs and creates beautiful bespoke kitchens, orangeries, windows and furniture for clients across the south of England. I produced all the content for Tucker Joinery's new website, which reflects their fine craftsmanship and heritage.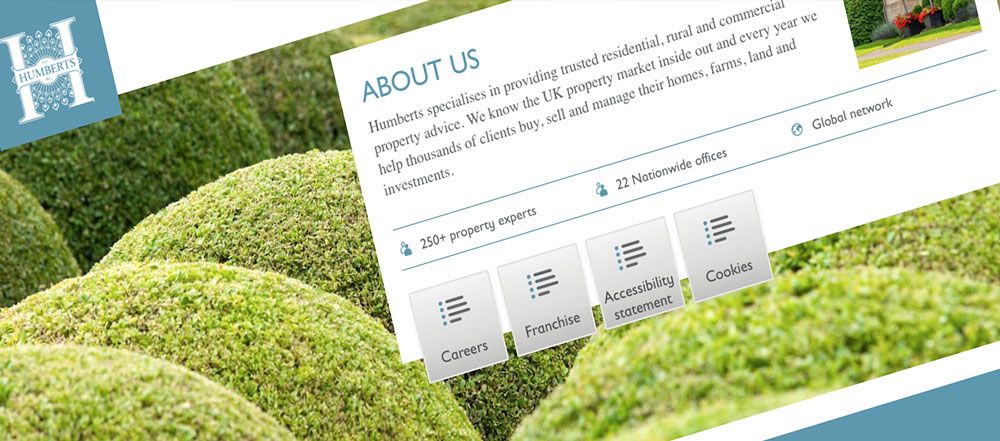 Property and estate agents
I was chosen by Humberts to write all the content for their website refresh – a large project that needed to be delivered to tight timescales in line with a major rebrand. My job was to create clear, compelling content for each major service area – including residential property, rural/agriculture, commercial and rental.
I also produced individual landing pages for Humberts' UK offices. The content matched Humberts' new visual branding perfectly – and conveyed the strong identify of one of the UK's top property agencies.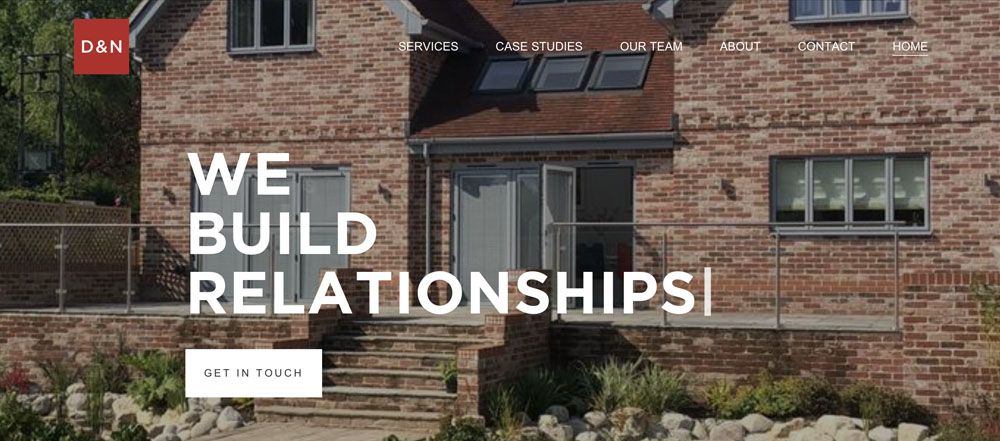 Builders and construction firms
D&N Construction is one of Salisbury's leading builders. I was brought in to produce the content for the company's new website – including copy for the main landing pages and case studies page.
My client specialises in renovating listed/old properties and restoring them to their former glory – and so it was a real treat to tell my client's 'property' stories.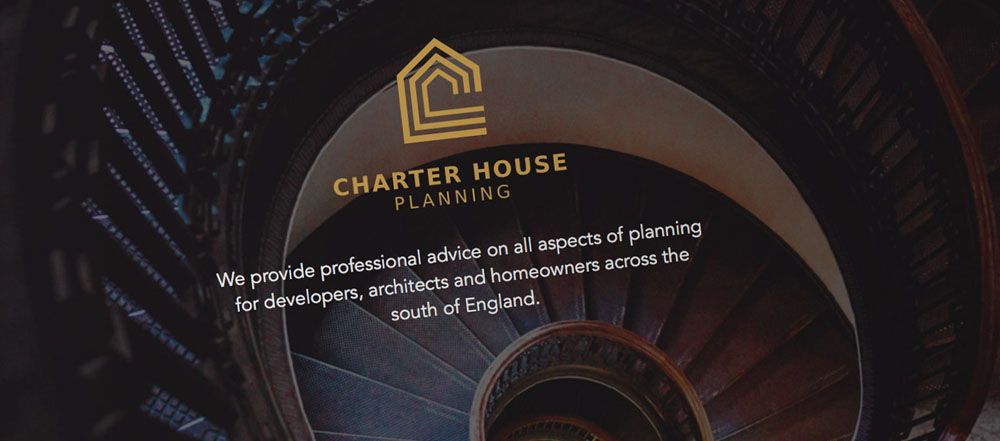 I produced the content for Charter House Planning – a planning agency based in Salisbury, Wiltshire. The agency was struggling to describe its business offering in a clear, succinct way on its website. And that's where I came in.
Having interviewed team members and completed my research and competitor analysis, I set to work on the writing. The final result was a website that clearly promoted the benefits of using a planning agency and reflected their strengths clearly. My client was delighted with the results!